Birthday Parties
Now Available
Happy Birthday !!
We'll bend over backwards to make your next birthday party a great one!!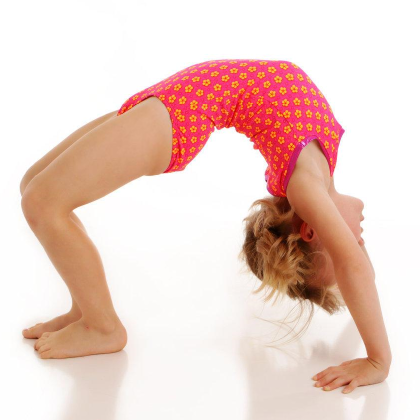 Join us at the gym club! Parties include organized games, tons of fun in the gym and on the equipment with our coaches, and time in the party room for presents and cake in our party room.
Let us do the work for you – kids can have a ball and vent energy in a safe and fun environment while parents can sit back and watch the festivities from the lobby viewing area. No fuss for Mom & Dad, and a great time for the kids!
Gymnastics Parties are geared for children ages 4 and up.
Parkour Party for ages 7 and up,  choose the amazing experience of running, climbing, swinging, vaulting, jumping and rolling using our newest parkour equipment in a safe and fun way for all participants.
Booking
Parties are booked on a first come, first serve basis using our online registration program. 
The birthday child (1) is always free not included in the guest count for the party packages.
To start choose our basic party package on either Saturday or Sunday at one of the below party time slots
Then choose the guest package that works for you, during registration you will be asked the number of guest you plan to have. 
                                1-10 guests $220        11-15 guests $290       16-20 guests $340
Parkour Add-on Package (For those turning 7 or older) $50
How it works and What's included
Kids spend an hour for games and fun in the gym with our coach(es),  then move to the party room for the last 45 minutes presents and cake (not supplied)
Our party room has a small kitchen area complete with refrigerator and freezer.
You supply your own decorations, cake, ice cream, food/snacks, beverages, plates, and utensils as needed.
The birthday child (1) at each party will also receive a complimentary T-shirt.
Invitations
You should send the  Participant-Informed-Consent-Assumption-of-Risk-202006-Final-2023-2024 out with your invitations for parents to sign and return at drop off.  Our coaches will also have blank forms at the door for any forgotten or not completed prior.
All children staying in the gym must have a valid signed waiver.
Cancellations:
Our parties often book up more than a month in advance and therefore, the following policies are in place:
If cancellation is received from the time of booking and 4 weeks prior to the party, we will refund or credit the full amount of the party fee minus a $25 administration fee.
If the cancellation is received between 4 and 2 weeks prior to the party, there is a $100 cancellation fee.
If cancellation is received less than 2 weeks prior to the party, no refund or credit will be issued.
All cancellation notices must be received in writing and submitted to stthomaselgin@rogers.com